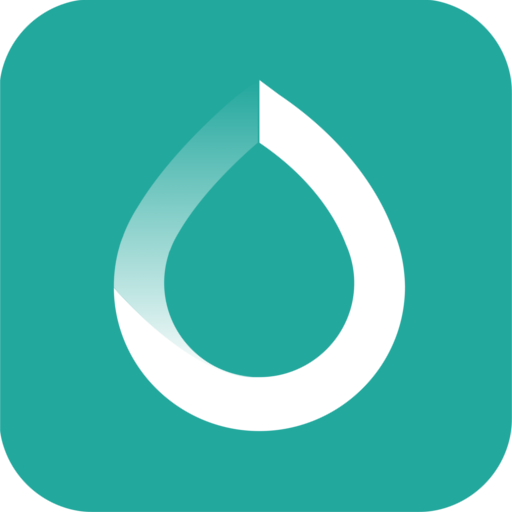 Now, the industry's #1 field data capture app!
Generate a 6% lift in your net profit margin and approach your most profitable operation in 6 weeks or less – all via a Simple Mobile App 📲
Introducing the easiest, slickest, most cost-effective oil and gas asset management software the industry has ever seen 👀
Ready? Set? Good. Greasebook powers the most profitable, operationally efficient producers in the oil patch today (but don't take our word for it...) 🗣👇
just a few of the products with which we integrate...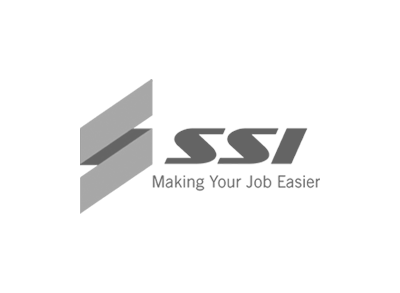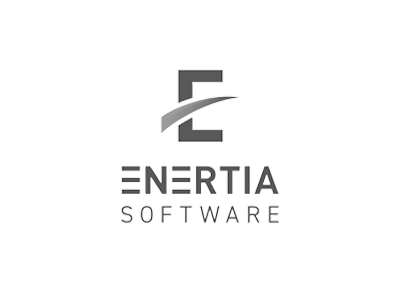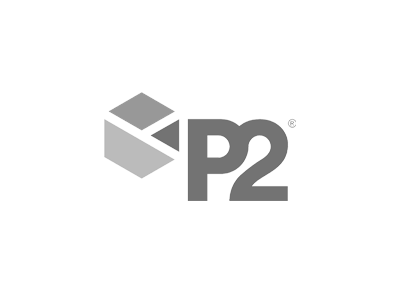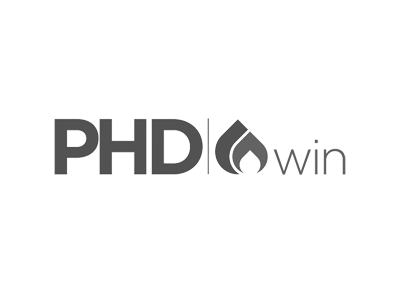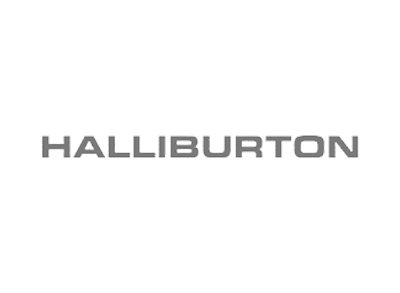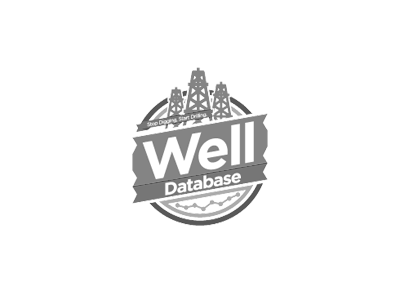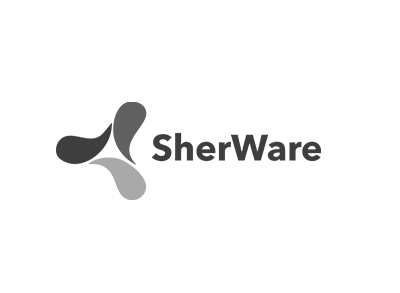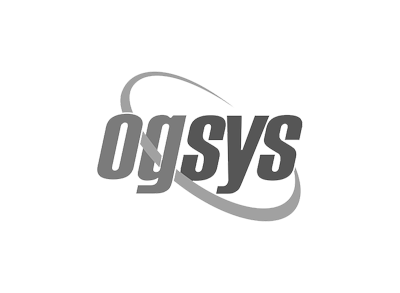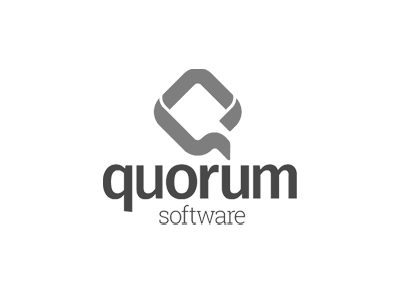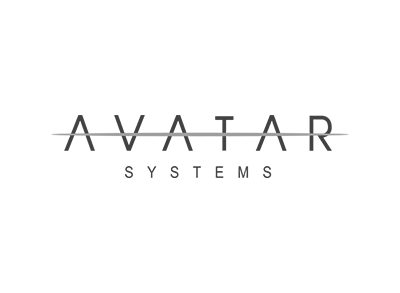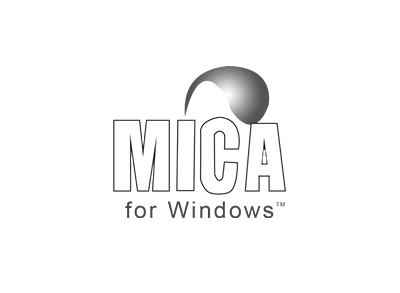 At first, I thought transitioning to the GreaseBook would've been tough. We'd done things a certain way for a really long time. But, so far the Greasebooks have been very easy to transfer to. I haven't had any complaints from the pumpers. I really like how the app makes the pumpers be accountable for the oil. I cant tell you how many times their old gauge sheets would have gauges that were so messed up and then throw a run ticket in there -- it was a nightmare to sort out! With GreaseBook, it makes my guys correct any errors. Thanks for everything!"
Dustin Wyer, Operations | Val Energy | Wichita, KS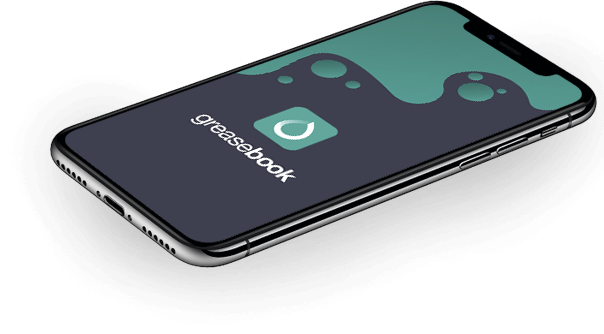 Easily gather everything that matters. Track tank levels, capture notes, administer well tests, submit photos of scanned run tickets. All from the field. All on your mobile device. All over the cellular network.

Access fast, accurate gauge sheets. No need to re-key production or manipulate Excel. Just one click and your production is organized into a beautiful screen-friendly layout.

Connect with the people who help you get it all done. Communicate, collaborate, and share in real-time with your guys and gals in the field without ever leaving the GreaseBook.

From orphan wells to lengthy routes, no matter what form your pumping takes, GreaseBook keeps your pumpers focused on moving those production updates from field to office.
BE THE OFFICE HERO, STREAMLINE YOUR OPERATIONS, AND DISCOVER WHY SOME OF THE INDUSTRY'S MOST EFFECTIVE OPERATORS RELY ON GREASEBOOK OIL & GAS PRODUCTION SOFTWARE TO DO THEIR BEST WORK.
The central place for everyone's work. All the relevant content from well history to run ticket images, easily accessed.
Compare a month's worth of oil sales tickets vs purchaser statements vs payments received (and find those inconsistencies!) in just seconds.
GreaseBook acts as your operations watchdog, surfacing any occurrences of skimmed oil or incompetence in the oilfield.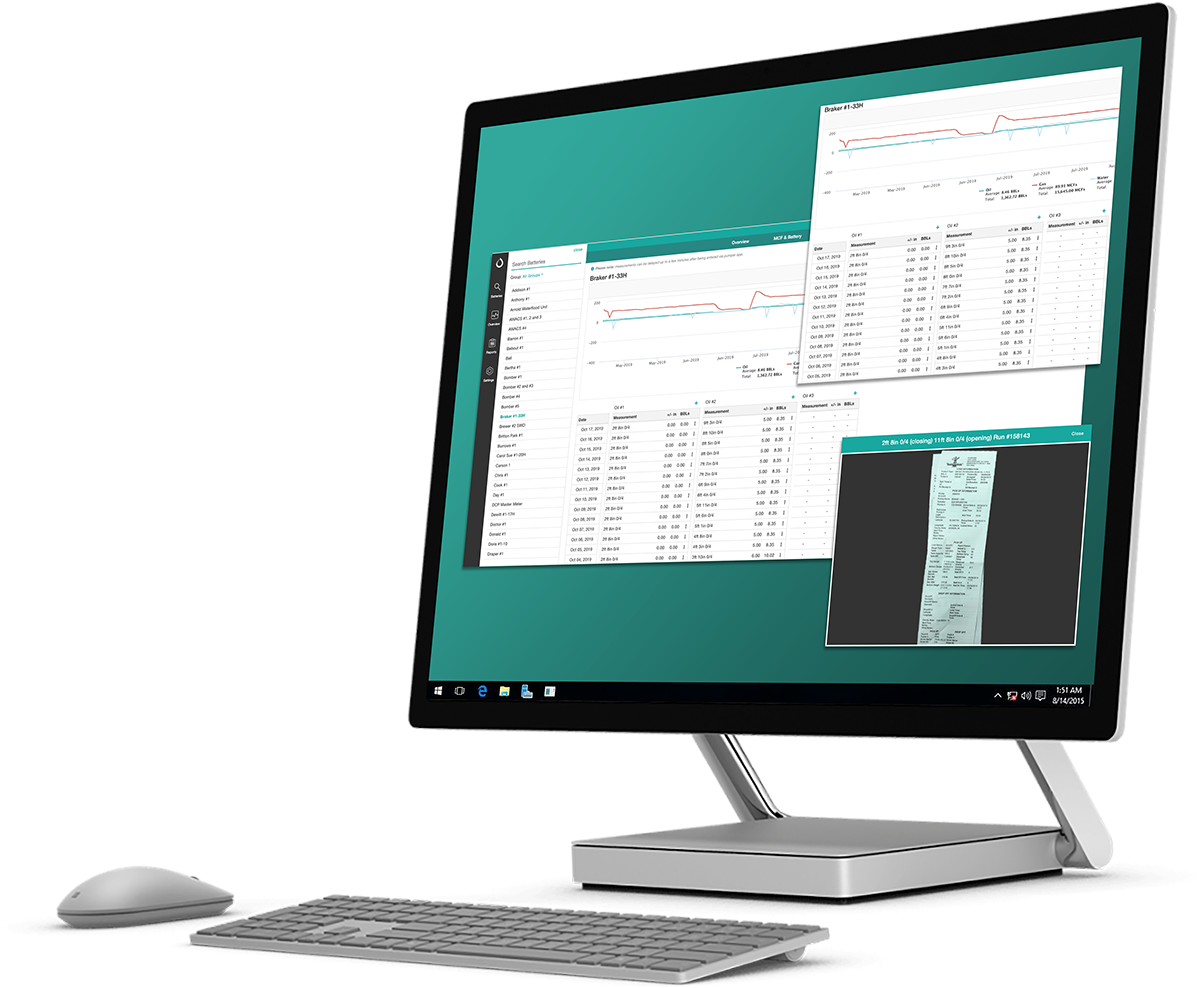 Upon beginning, I wasn't sure whether the GreaseBook Oil & Gas Production Software would give us the flexibility we needed with our reporting. However, over the last year, GreaseBook has given me the ability to take on a considerable amount of supervision of the company. Now, I don't have to rely so heavily on our contract field supervisor. In fact, I compared this year's overhead with that of last year's, and we have been able to reduce our costs by more than half. And, those reduced costs include our this year's GreaseBook charges! Thanks for developing this tool!!"
Susie Agee, Vice President | Marsh Oil & Gas Co. | Pauls Valley, OK
Pumpers retain access to historical production by making their work available even when a connection isn't.
Automatic sync means your production status is available the minute your pumper returns to coverage.
Production data syncs across all pumpers who share the responsibility of a particular lease. That means no more calling, no more meeting up to trade-off books, and no more miscommunication.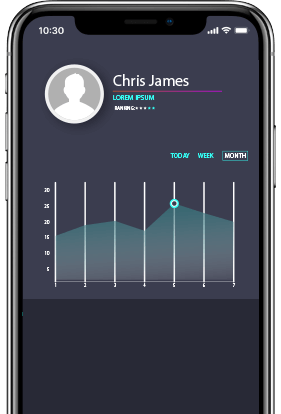 I was VERY hesitant to try the GreaseBook software at first. That said, once we got ahold of it I saw just how much time it was going to save us. GreaseBook's oil sales report with run ticket images alone saves us 3-4 days a month. In fact, we know what our purchaser owes us (and what they're missing) even before they've sent us our statement... Now that they know we're watching our account so closely, we find even less mistakes on their part because they know we're holding them accountable!"
Bobi Posey, Admin | Phoenix Oil & Gas, Inc | Seminole, OK
Greasebook's Unmatched'TRIPLE DOUBLE' Guarantee 💯
"If you don't TRIPLE your money in the form of profits from downtime reduction, increased production, lower overhead, and/or reduced time and redundancies in the back office during your 60 day trial – then, simply say 'gimme my money' and we'll DOUBLE the amount money you paid for the app.
How can we offer this? We're just that good."
- Greg Archbald, Founder Field Data Capture (and the secret of the most effective, cost-efficient Oil Producers in the game today...)
Do you know the secret of the most effective, cost-efficient oil producers in the game today?
It's not some new age approach to their hiring practices. It's something much simpler, folks… these teams have mastered the art of elimination, automation, outsourcing, and delegation.
These four methods are very, very powerful. In fact, each one of them used alone will increase the bottom line of your operations. However, using all of them in combination on a regular basis will bring about rapid operational reprogramming. The sooner and more rapidly we get on-board with these field data gathering methods, the more rapidly you'll bring operational effectiveness. And, operational effectiveness is where the money is at…
Stupid Simple
It's so simple in theory, but how many operators put these cost-slashing activities into practice?
"But this boom is different!" they cry…
"Why count nickels and dimes in the office when there are dollars to be made in the field?!"
Look folks, if you take the long view on oil, you understand the importance of running an effective operation. When distributing responsibilities to your team, it's important you work through your list of responsibilities and tasks.
Essentially, it's the perfect opportunity to utilize the 80/20 rule to throw out non-essential tasks. Rather than distributing 100% of the work of the manager, the savvy operator will divide the work into two groups:
the 20% that is the most important to keep within the company, and

the 80% that can be eliminated, automated, or outsourced.
How do we do this? It could be as simple as throwing the company's tasks on a whiteboard and striking a line between the "crucial 20%" and the "other 80%". You must ask yourself what can we eliminate? What can we automate? What can we outsource?
Then (and only then!) should you delegate what is left…
In an another post entitled "Daily production reporting (that doesn't suck!)", we outline how automation applied to efficient operations magnify the efficiencies, while automation applied to inefficient operations magnify the inefficiencies.
How efficient are your operations? How much extra work are you creating for yourself and your team by not first reviewing the validity and importance of each task?
Basically, you need to distribute responsibilities throughout the team (or to outside the team) in ways that aren't going to add a lot of extra work. That's why it's so important to eliminate, automate, and outsource before delegating to your team members.
Transparency: Holding Lease Operators and Production Teams Accountable via Field Data Collection
For core activities that simply can't be eliminated, the right data capture software we can oftentimes we can still cut 80% of the field reporting, production monitoring, well checking, and performance auditing.
Understand, the oilfield has been run the same way for a long time. However, there's no reason why we can't get a little creative. For example, rather than having a process to pre-approve expenditures, have you considered eliminating the approval process all together?
Before you knock it, why not try it?
It's a great example of effective elimination and transparency. On a wall, post everyone's expense reports or team expenditures against budgets. Not only does this breed transparency, but with type of expenditures method in place you also create a process in which employees must seek advice from others before spending money. It could be a process in which a peer — not a manager — must approve the expenditure.
One of our favorite examples we've seen of effective elimination and transparency was a company that used the oil and gas production data they captured via their field data collection software and posted the performance of the routes of every lease operator. Monthly overhead averages that were necessary to maintain a pumper's wells and daily average production numbers for the route were on display at the field office for all to see.
Sure, some wells were going to produce more than others. And you're right, a few outlying wells were going to be more troublesome (read: cost-intensive) than the others. However, spread out over a pumper's route of 15-40 wells, a company is able to see a distinct differentiation of performance among its employees (and thus reward production teams accordingly!)
Both the 'old pros' and the 'young know it alls' are difficult to manage. Getting them to understand how their engagement (or lack thereof) with their route affects the bottom line of the company can be difficult. However, when companies are fully transparent, poor performers are left to argue with the numbers (and we all know that ain't much fun! ;-P)
These methods of peer review may be reserved for only the most progressive companies in the oilfield, but we believe that transparency is a much more powerful and productive combination than administrative rules and regulations. And, many times the quickest way to get there is by selecting the right oil and gas data capture company.
Automation of Your Production Reports
After eliminating and reducing as much as possible, go through and map out what you can automate or outsource, in ways that will both free company time and improve your results.
Most great oil companies have come up with crafty ways to eliminate paper. Have you ever asked yourself what conditions would have to exist for the team and executives to get all the reports and analysis they need with the click of a button? By submitting production numbers in real-time (such as with a field data gathering app like GreaseBook), ask yourself whether you could eliminate the need for someone to do reporting altogether (check out this post on The 'Perfect' Oil Production Report (and the Magic of 'Proper' Pumper Management...))
In doing a lot of this elimination and automation, understand "data-addiction" is a real issue. As a company, you need to ask yourself which reports are nice-to-have versus completely necessary. It is common for executives and board members who ask for reports to forget that many take considerable time and energy to produce, and that time isn't free because it takes people away from the true business at hand (ie pumping oil).
Rather than blindly producing reports, ask them their business goal for the report. It's not uncommon that they need something other than for which they've asked. Help executives understand the cost of the reports they want, so they can prioritize their requests.
Ask yourself how you can reengineer your reports to be more useful. Reports are often created just because someone wants it without a clear idea of its purpose (this is Why it's Crucial You Organize Around Data (Not Personalities) in Oil and Gas Asset Management...)
Ask, "What decision will this report help you make better? What is the goal of this report?"
If a report doesn't help you prioritize your energies or make better decisions, it should probably be reworked or thrown out. In doing so, staff is able to automate oil purchaser reports, and push out many of the duties that were originally intended for in-house admin to the pumpers in the field via their data capture software.
Never Give Up
Why does it feel hard to develop self-managing people and teams? Assuming you have hired good people (which many times isn't the case), a main cause of failure is giving up too soon (or selecting an outdated, over engineered solution from one of the numerous data capture companies...)
No doubt, adhering to elimination, automation, outsourcing, and delegation requires patience and practice. For some of you, it might take eight weeks to make a team self-managing. For others, it could be eight years. But if you give up along the way, you for sure will never make it happen. Stay committed, your bottom-line depends on it!
GreaseBook works beautifully on any computer, PC, or Mac.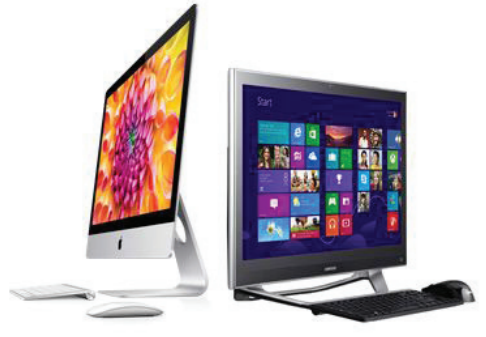 We'd love to hear from you
CALL US: 1-855-PUMP-OIL
1-855-786-7645
CORPORATE OUTPOST
205 NW 63RD, STE 360
OKLAHOMA CITY, OK 73116

"New Technology Development of the Year!" Check out the latest!
Oil and Gas Production Software
New Oil and Gas Production Software (Makes it Hurt So Good)
The secret of the most effective, cost-efficient Oil Producers in the game today...
Oil and Gas Data Management Software
Why Your Oil and Gas Data Management Strategy Sucks (and what to do about it...)
APP-celeration for Oilfield Operators
Now, Oil Field Lease Operator Jobs Come Easy...