Pump smart, or manage tough. Are you aware that there is a lot of oil software (read: free apps) on the iPad and iPhone that are engineered as perfect complements to the oil & gas operator's business?
Each one of these apps takes about 10 minutes to set-up, and have the potential to yield days in productivity increases from your operations manager and pumpers every year…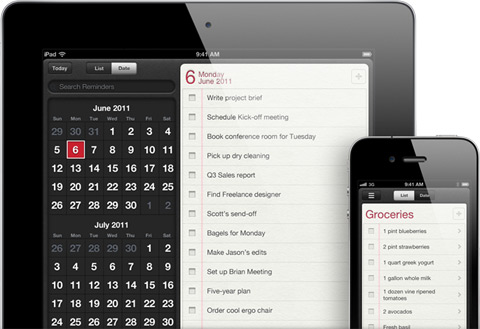 For example, Pumpers generally have a "task list" of things they need to do on a weekly, monthly, and yearly basis to keep your leases running in top form. A popular question many oil & gas operators ask us is whether GreaseBook accounts for these "to-dos"…
Now, we could charge our clients a premium for building this feature into our daily oil & gas reporting application…
However, why would we do that when some of the best developers in the world (ie programmers at Apple, Inc.) have already built this for us?
By forming pumper message groups in Apple's "Reminder" application (which comes standard on every iPad and iPhone), oil & gas operators have a very low cost (read: free), extremely efficient way of delivering daily, weekly, and monthly to-do lists (ex: drop soap sticks, pump maintenance, chemical schedules, gas chart calibration, etc).
Reminders 
The best way to do to-dos. Organize your operations and Pumpers in to-do lists. Or to-fix lists. Or to-inspect lists. Reminders on iPad helps your company remember everything you have to do. And makes sure you get it all done.
To-dos that do a lot.
No matter what your Pumpers have going on, here's an easy way for them to remember it all. Organize everything they have to do by deadline, priority, location, or custom-made lists. And as a due date gets closer, Reminders sends each Pumper an alert so he stays on track.
Make one list, and share it with all your Pumpers.
Sharing a Reminders list is a streamlined process that is sure to come in handy for both you and your Pumpers. To start, you will need to log in to your iCloud account from your computer by visiting iCloud.com (http://icloud.com/) and navigate to your calendar. Follow the rest of the steps below to begin sharing a Reminders list.
For those of you that do have an iPad and wanna get started, we've got you covered. Click here, we'll show you how to set it up.
By keeping the GreaseBook app simple, we avoid "feature creep" and continue to provide a easy-to-learn app.
Look, if you don't have an iPad or an iPhone, GreaseBook wants to let you know that (1) we think you're working too hard, and (2) we're looking out for the best interests of our clients (it doesn't get any better than free, folks!)
Know of any other good oil-field related apps? Post them the comments below!
(Visited 856 times, 1 visits today)